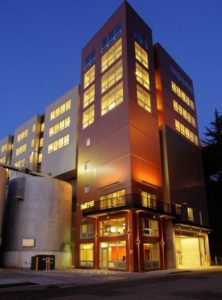 August 11, 2016 —Carter Law Group, PC, a Phoenix-based law firm representing nonprofit and tax-exempt organizations as well as individual donors and companies engaging in cause marketing campaigns, is pleased to announce the official opening of its Seattle, Washington office.
Principal Ellis Carter started the firm in 2010 after 13 years practicing law with larger firms.  She was interested in focusing her practice on representing nonprofit, tax-exempt and mission based businesses and supports clients in Arizona, Washington and throughout the United States.
"I started my career in Seattle and have always maintained my Washington bar license. Over the years, our clients with connections to the Pacific Northwest and Canada have grown steadily. Opening an office in Seattle is a sensible choice for us and given our mix of clients," says Carter. The addition of a physical office and staff in Seattle expands our reach and further aligns the firm's footprint with that of a large percentage of our client base."
About Carter Law Group
Carter Law Group represents tax-exempt and nonprofit organizations in the areas of general business and tax advice as well as advice related to formation, operational issues, mergers and restructuring, joint ventures and entrepreneurial activities, nonprofit governance, compensation matters, fundraising regulations, and complex gifts and grants. The firm also represents socially responsible companies interested in developing and implementing cause marketing arrangements and corporate giving strategies. The firm's Seattle office is located at is located at 918 S. Horton St. #910, Seattle, Washington 98134. For more information contact Ellis Carter at, ellis@carternonprofitlaw.com or call (206) 566-7527.