FOR IMMEDIATE RELEASE Contact: Ellis Carter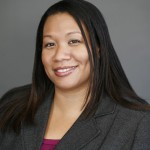 (602)456-0071
CARTER LAW GROUP WELCOMES YVONNE MOSS AS AN ATTORNEY WITH THE FIRM
Phoenix, Arizona, March 7, 2011 – Carter Law Group is pleased to announce that attorney Yvonne Moss has joined the firm's nonprofit law practice. Ms. Moss is experienced in counseling nonprofit, tax-exempt, and socially responsible companies in the areas of business entity formation, structuring and corporate governance. She also advises exempt clients with respect to their unique contracting needs including contract negotiation, preparation of agreements, and structuring of joint ventures and other collaborative structures.
"Yvonne is an excellent addition to our growing team. Her strong business background and understanding of the unique challenges encountered by nonprofit organizations in today's economic climate will enable us to offer a broader range of services to our expanding client base." said Ellis Carter, founder of Carter Law Group. "Yvonne has an understanding of the nuances of the evolving social enterprise movement including emerging hybrid structures such as B Corps, benefit corporations and L3Cs, that will be helpful to many of our clients."
Ms. Moss also brings several years of experience to the firm advising clients in connection with government contracting and regulatory compliance. She has represented exempt and non-exempt as well as publicly and privately held businesses, both domestically and abroad. Her experience extends across a wide range of industries, including hospitals, bioscience, medical products and services, trade associations, museums, educational organizations, and manufacturing.
Speaking of her move from a large national firm to Carter Law Group, Ms. Moss said, "I am excited at the opportunity to team with Ellis so that we can assist our clients in fulfilling their visions for a better world from the moment they decide to incorporate throughout the life of their organizations."
An active volunteer in the nonprofit community, Ms. Moss currently serves as a member of the Board of Directors of Valley of the Sun YMCA, South Mountain Branch, a volunteer lawyer through the Maricopa County Bar Association Lawyer Services Program, and a member of the Young Lawyers Division Wills for Heroes Program.
About Carter Law Group
Carter Law Group represents tax-exempt and nonprofit organizations in the areas of general business and tax advice including formation, mergers and restructuring, joint ventures and entrepreneurial activities, nonprofit governance, compensation matters, and complex gifts and grants. The firm also represents socially responsible companies interested in developing and implementing cause marketing arrangements and corporate giving strategies. The firm is located at 849 N. Third Ave. in Phoenix, Arizona. For more information contact Ellis Carter at ellis@carternonprofitlaw.com or call (602) 456-0071. www.carternonprofitlaw.com